The shakedown cruise for our homeschool convention in a box is complete. God showed us much and blessed us richly, but most of all He taught us about Himself. Bosnia is not known for its scenery, but we were given beautiful landscapes for which to praise Him. A Muslim country is not known to be welcoming to Christians, but we met brothers and sisters who took us in with warm hearts and open homes. Ilidza is not considered a modern city, but we enjoyed comfortable accommodations and professional attention. The setting was clearly arranged by our Father to allow us to see His hand and focus on the ministry He had prepared for us.
BHC'07 was a grand success in the sense that it was the next step in the vision the Lord has been revealing to us.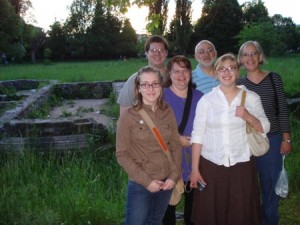 Our desire is to bring solid Biblical truth as the foundation for addressing the "how to" portion of the home education lifestyle. Numerous comments show that we did just that in Bosnia.
We believe it is important to reach out to both national and expatriate families. We found it interesting that there was an even split between the two. Thank you, Lord.
Presenting information in English is a possible handicap in other countries. On this trip, nationals thanked us for the opportunity to use their English and expats were able to rest in using their home language. Thank you again, Lord.
We want to bring as many resources for families to review and enjoy as possible. The exhibit hall was a central gathering and sharing point with every family taking away boxes filled with a variety of materials. Thank you, Lord, for moving hearts to participate with us.
Our hope is to provide a supportive environment for families to enjoy time together as well as opportunities to interact with other families. The formal sessions were well attended and informal conversations in between and over meals were plentiful and rich. Hallelujah!
Although homeschooling is the topic we address, living a life and building a family that glorifies God is our central theme. In the Balkans and eastern Europe wherever the Communist ideology took hold, people simply do not know what a family is. Life under Communism was an anti-Christian, anti-family existence. All allegiance was supposed to be to the state. In many places, the Communist leaders intentionally broke up families and sent some members into exile. Now that the Soviet Empire itself is broken up and families have been reunited, one would think that all would be well. However, there are no models for either the reunited or the new, young families to follow. By God's grace, we were able to share Biblical truths about God's provision of the family and the many blessings He brings to us there. Of course, Curt presented the serious parental responsibilities found in God's Word that kept our own family on the homeschool path. As a Croatian mother of five stated, We had no idea there was so much Scripture to support our decision to homeschool.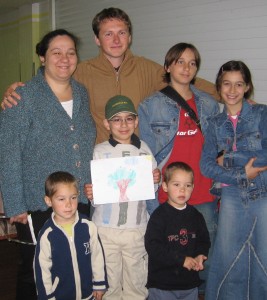 The most precious part of our journey is always the people the Lord draws to us. People came all the way from Poland, Norway and Serbia as well as from the local area. We met an expat couple with three young boys who recently moved to a 'creative access' country. They were filled with enthusiasm for the field where God has planted them. We were blessed to renew and extend relationships with a Lithuanian national and some expat friends. One newly-met local couple invited us to join their family for a BBQ. This is very rare in Bosnian culture. We ate 'cevapi' cooked over a wood fire as their five children interacted with our team. It was a blessed evening!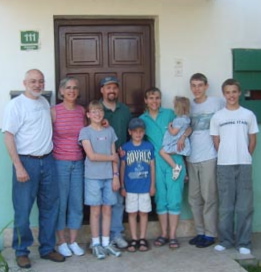 We heard and continue to learn about blessings the attendees received. A mother of three young children from Norway wrote, When I first heard you talk it did not make sense. I thought heart issues are important of course, but now I understand that I will not get any academic results unless I start working on the heart. First mine. An expat mother of five wrote, I loved our tea time together. Thank you for your prayers and encouragement to our family. One Hungarian mother of four was amazed to find a variety of curricula. She'd been using one American publisher for all four children because I didn't know anything else existed. She was ecstatic at the items she was given to enrich her home.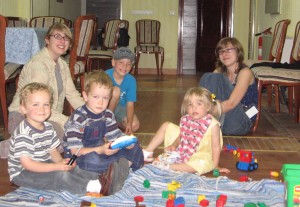 Honoring God as we encourage the discipling of the next generation is a high call. We find ourselves being led into discussions on any number of topics. From ways to develop curriculum to how to find a Christian homeopath for assistance with a baby's chronic skin irritation. The truth is that there's no way we can be experts in every area. We thank God that He is the one who has given us this wide-reaching call and will therefore empower us to pursue it. It was exciting and humbling to receive these heartfelt words from some of those we served, "You are God's sent blessing to our family".