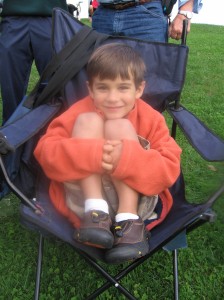 "Our seven year old son* came to me yesterday, and said that he'd been saving up his money for you and your work through LWF. It totals 83 cents, but it's all he has. I thanked him profusely for his thoughtfulness and asked if he'd like my help saving and setting aside a little each week, but he said, 'No. I just want to give them everything, so God can use it however He wants to.' So, $0.83 cents is coming your way, somehow."
The Father delivered this message to us on a day when we were discussing what our position should be concerning how much we communicate about our financial needs. First, LWF is a 501(c)3 non-profit organization. Second, our Czech visa category is 'Volunteer".
Curt is retired and we are prevented from taking on a paying job to cover our expenses. Do we keep mum? Do we lay it all out? Or is there some stand in the middle that the LORD wants us to take?
Our conversation on the topic continues for the moment. The one conclusion we did reach with help from our young encourager is that it is God who moves the hearts of those who come to Him to act in accordance with His Sovereign will.  Acts 17:28, Philippians 2:13, 2 Corinthians 8:1-7  We know we can trust Jehovah-jireh for all our needs. Amen
*We've inserted a photo of our grandson to protect our young friend's privacy. Thanks, BigGame.