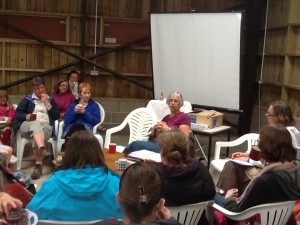 Since we moved to the Czech Republic people have asked us regularly, "What do you do?" People we meet, government officials, folks in the USA all want to know. The answers usually go something like this: "we do what God lays out for us to do," or "a little of this and a little of that."
First, we are retired. After 30 years of pastoral ministry, we came here to continue to visit and encourage friends in the region. You see, for many years we had been coming to this part of the world to talk to people about education and about Christian Family Living. These relationships have continued and we have added new ones.
Since we moved to Europe we have visited Bulgaria, Kenya (a bit outside Eastern Europe!), Slovakia, Norway, Netherlands, and the United Kingdom. We've also reached out to people here in the Czech Republic. We constantly keep in touch with many of our friends via Skype and email.
We have a church home at which we worship our God in Spirit and in Truth. We've been honored to be welcomed into the Reformovaná presbyterní cirkev z Modrany. The website is in Czech; use a browser which will translate.
We've been doing what we can to serve in the small, Czech-speaking congregation. On Thursday evenings we host a group of young people for dinner and discussion of Biblical and theological topics. This group includes both American and Czech young folk. Sandra occasionally meets with a couple of Czech women for discussions. Today we met two homeschool families at a downtown playground to answer questions and offer support. We've got a couple of trips planned in the near future when we will share on a variety of topics.
And we write. We're finalizing our first joint manuscript, Children in Church: Nurturing Hearts of Worship. The reviews are first rate. We also spend a fair amount of energy in the blogging world. Check out Sandra's personal blog  and one of her regular contributions elsewhere.  Curt blogs here.
That's what we do. How about you?