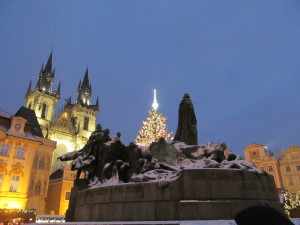 The health challenges we began facing in 2013 caused us to fall on our faces before the LORD Almighty.
We sought Him for strength and courage, wisdom and provision, at points for every breath we took.
And He heard us.
Our health is improving and our vision is resurfacing.
We need to get back to Prague to live forth the existence of God for His name's sake.
If you're as excited as we are about the blessings God has planned for 2014, maybe He's asking you to join our adventure. Pray, Encourage, Donate. TODAY.