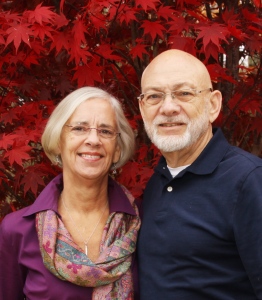 Greetings to you in this special Advent and Nativity season.
We trust God is blessing you and your family as you remember the first coming of the Savior of the world.
One way we've decided to celebrate this year is to PAUSE from the internet and PURSUE God separately and as a couple.
We feel strongly that we need to submit ourselves anew to His will for us and our ministry for the coming year.
There will likely be times when we need to enter cyberspace. For example, we hope to maintain our blogging schedules, but for the most part we intend to be offline.
We will miss you and hope you miss us. Whenever we come to mind, please pray God's power and love, wisdom and mercy, grace and peace over us as we seek His face. We expect to return on 1 January 2015 refreshed and ready to move forward.
May our Loving Father bless you and keep you close between now and then.
with confidence in His sovereignty,
Curt & Sandra