About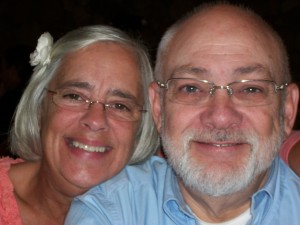 We're pleased that you're interested in finding out about us. Getting to know each other in this fallen world can be a most complex and rewarding experience. We rejoice at the words of 1 Corinthians 13:12 that remind us that in heaven we will "know fully" even as we are "fully known." In the meantime, it's an adventure to grow in the grace and knowledge of our Lord Jesus Christ as we work at relationships in this life. We invite you to get started with the paragraphs below and continue through our website to learn about Lifework Forum and the ministry God is unfolding.
Background and Training
The history of Lifework Forum actually begins well before it received a name. After graduation from seminary, our little family of four was ensconced in full-time pastoral ministry. We were committed to love God by serving His people as He built His body. We recognized early that our own need to be steeped in Scripture was also essential to those around us. There was no other way to approach the task than to humbly admit and boldly proclaim the source of our spiritual sustenance. We all grew together in grace through those early years of ministry.
God used the classroom of the pastorate to refine our hearts and develop our gifts. There was ongoing practice for Curt in articulating the Christian position through sermon and Bible study preparation as well as his leadership role. Sandra was busy searching the Word for the principles to oversee a household that reflected God's presence. Together we embraced the mandate for hospitality, welcoming diverse and multi-cultural angels from Hebrews 13:2 into our home. The Lord led Curt to write articles expressing a biblical worldview on such topics as homosexuality and church discipline. Sandra's writing could be read in a variety of small publications. Our lives were full and rich in His work.
In His time, God brought opportunities to address issues involved in living every day for Christ. We presented seminars on worship, personal holiness, church dynamics and more to believers beyond our own body. Then He broadened our audience to include those yet unaware of the gospel of peace. We found ourselves preparing workshops and articles on parenting, education, recovery from alcohol addiction, and a host of other topics. It was challenging to confront cultural patterns and popular conclusions from a biblical perspective. It was exhilarating to communicate the power and peace, hope and healing available through the consistent study and application of God's Truth.
Organization and Commitment
Hearts were encouraged and God saw fit to extend His ministry through the gifts He was developing. We were invited to participate in radio programs and appear on television spots in our local broadcast area. Calls came to speak at conferences in other states. Articles were published in regional and national newspapers and magazines. In 1991 we felt a pressing need to set a framework for the service God was calling us to provide. Lifework Forum was formally organized as a 501(c)3 corporation with tax exempt status.
Over the last 17+ years God has continued to nurture our growth. Most recently, He's been opening doors for us to care for families in lands outside the USA. We're being given the privilege of bringing the life-changing Truth of Scripture into a variety of cultures and settings. It's inspiring to build relationships with families devastated by Communism, with others isolated in harsh conditions or living under powerful threats. God reveals Himself and empowers them to follow His Son in love and obedience.
God, in His infinite wisdom, continues to intertwine the service He lays out before us with our own sanctification process. Even when invitations bring topics that are not part of our own personal issues, the elements of Truth that need to be applied speak to us. We have come through many deep and dark valleys to restoration and renewal under the hand of our gracious Shepherd. We are more certain today than ever before of the sovereign hand of our compassionate Father and the perfection of His providence. We encourage you to view this ministry as a testimony to the great I AM.