Previous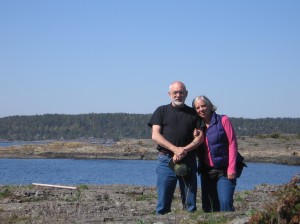 "There is neither Jew nor Greek, slave nor free, male nor female, for you are all one in Christ Jesus. If you belong to Christ, then you are Abraham's seed, and heirs according to the promise." Galatians 3:28,29
God ignores national boundaries as He draws His people to Himself. The Gospel is relevant and effective cross-culturally and across time. The great diversity of people around the world is a living testament to His creative power, immeasurable love, and eternal mercy.
Previous Trips
Reports of past journeys are provided through the archive list. Read and discover what the Lord has done.
By Sandra
We praise God for the work of the European Educators' Christian Association and the fellowship He provided for us at this valuable event. More than 100 educators from 17 countries gathered in the name of Christ.
One of the draws … Continue
By Sandra
BHC'13 is complete and we praise God for His tender and intimate watch care over every detail. The theme was Home-grown Disciples and the emphasis was on education as discipleship. Our talks were based on the biblical model set forth … Continue
By Sandra
God has a way of transforming needs into ministry opportunities. We experienced just such a metamorphosis by opening our home to a Czech family of four.
Homeschool families in Czech must be connected with a public school for oversight. The … Continue
By Sandra
We spent a long weekend  in Oloumoc, the fifth largest city in the Czech Republic. Our hosts were a homeschool family of six who shared their bi-lingual home and warm hospitality with us. Their four children gave us plenty … Continue
By Curt
More than 130 people attended the first ever Prague Homeschool Conference. It was a huge event that went well beyond the organizers' expectations.
The attendees were a mix of veteran homeschoolers, those who recently began, and others who were considering … Continue
By Sandra
More than 40 families from all over the UK and transplants from several other countries gathered at Rora House Conference Centre for a week of camping. Curt and Sandra were welcomed with open arms and hearts, as was their intern … Continue
By Sandra
This Family Camping Weekend was perhaps one of the most stretching experiences the Lovelaces have ever had when it comes to languages. There were families there who needed translation into Norwegian or German or Lithuanian. There were some who understood … Continue
By Sandra
Opening
The beginning of the Lovelaces' time in the states was spent recovering from jet lag at the home of their older daughter. Then they went to Maine for a few days to survey the real estate situation and pack … Continue
By Sandra
Sandra was the guest speaker at the first ever Ladies Retreat for the Presbyterian Church of Boatswain Bay. More than 50 ladies attended and it was a joyous time of sharing, learning, and fellowship in the Lord. Blessings were numerous … Continue
By Sandra
While we were in Kenya we learned that we had been given an appointment at the Czech Embassy in the capital of Slovakia. Of course it had to be postponed until we returned home. We were informed on Tuesday that … Continue