Upcoming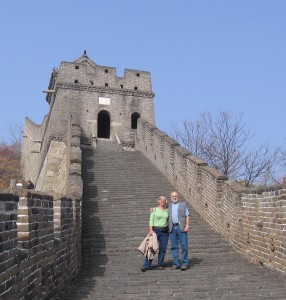 There are certain things that only the Father knows. The future is one of them. Nevertheless He chooses to reveal to us that which we need to know in order to rest in His hands. Chapter 29 of Jeremiah has some details to relate to us about this vital portion of our intimate relationship.
"For I know the plans I have for you," declares the Lord, "plans to prosper you and not to harm you, plans to give you hope and a future." (verse 11)
When we place our confidence in who God is and respond to His Truth He brings about amazing results.
"Then you will call upon me and come and pray to me, and I will listen to you. You will seek me with all your heart. I will be found by you," declares the Lord, "and will bring you back from captivity." (verses 12-14a)
Please do pray with us as you read through our upcoming travels. Lifework Forum is committed to seeking the Lord for His plans and following as He opens the doors. One of our guiding principles is, "Have invitation and provision, will travel."
Austria – September 2014
We will be keynote speakers at a conference for active and potential homeschoolers in Austria this fall. This will be a three-day event with a plan for extra days before and after to allow for visits with some of the attending families. More information can be found at Christian Homeschoolers in Austria in both  German and English. We invite you to join us whether you live nearby or need to travel. We appreciate your prayers for the planning phase for this gathering.  Deuteronomy 6:4-9
Asia – TBA
We've been contacted by a mission organization interested in providing educational opportunities where they serve. Our discussions have led to an invitation for us to spend two to three weeks reaching into the larger church community. Our theme will be to consider education as discipleship no matter what the format. As usual, our support will include as many practical insights and strategies as we can carry. Your prayers over every person and detail in this potentially far reaching possibility would be appreciated. Psalm 19:4a
Spain – TBA
We have been contacted about heading to Spain for a homeschool conference. There are no specific details yet and they are looking to the Lord to unfold them. Thank you for your prayers for clarity. Psalm 20:4
Ukraine/Russia – TBA
We continue to pursue the invitation to offer a retreat for homeschool moms in Ukraine as well as opportunities to reach out to two individual families quite isolated in Russia. We are following up on these expressions of interest and need. Timing and organization seem to be the issues. Please ask God to reveal His plan for outreach into these areas. Psalm 24:1,2  Thank you.
Poland – TBA
A pastor in Poland contacted us with some interest in the support the we might provide. There are more and more openings for service appearing. We are delighted to be of service to the Lord in whatever location and venue He provides. We ask that you would join us in seeking God's itinerary. Proverbs 3:6
Invitation – Open Ended
We continue to be overwhelmed with the provision of the Lord concerning our apartment/flat. There's ample, private space for friends to visit – to relax, sightsee, fellowship in the Lord. If you think some time in Prague is just what the Spirit is directing, e-mail us today. Please pray with us that the Lord will send the people of His choice and oversee all the arrangements for His glory and the sake of the gospel. Proverbs 3:6 Thank you.
Spring/Summer 2014 – it's not too early to plan
Have you been a-hankerin' (that's a term from the old west that means a-wishin' or a-hopin') for some quality family time? Would you enjoy meaningful fellowship in a relaxed atmosphere with like-minded believers? Would you be encouraged by some fresh input for your walk with the Lord and some Word-enriched activities for your children?  We would like to assist you in the development of family camps in your area. Contact us if you would like to explore the possibilities.
Keep in Touch
Continue to keep your eye on this page as the Lord unfolds His plan for the days and weeks ahead.
May the God and Father of our Lord Jesus Christ reward you for your faithful partnership with us by empowering you to leave behind the patterns of this world and be transformed by the renewing of His Spirit. Amen